March 21, 2018 |
Steve Smith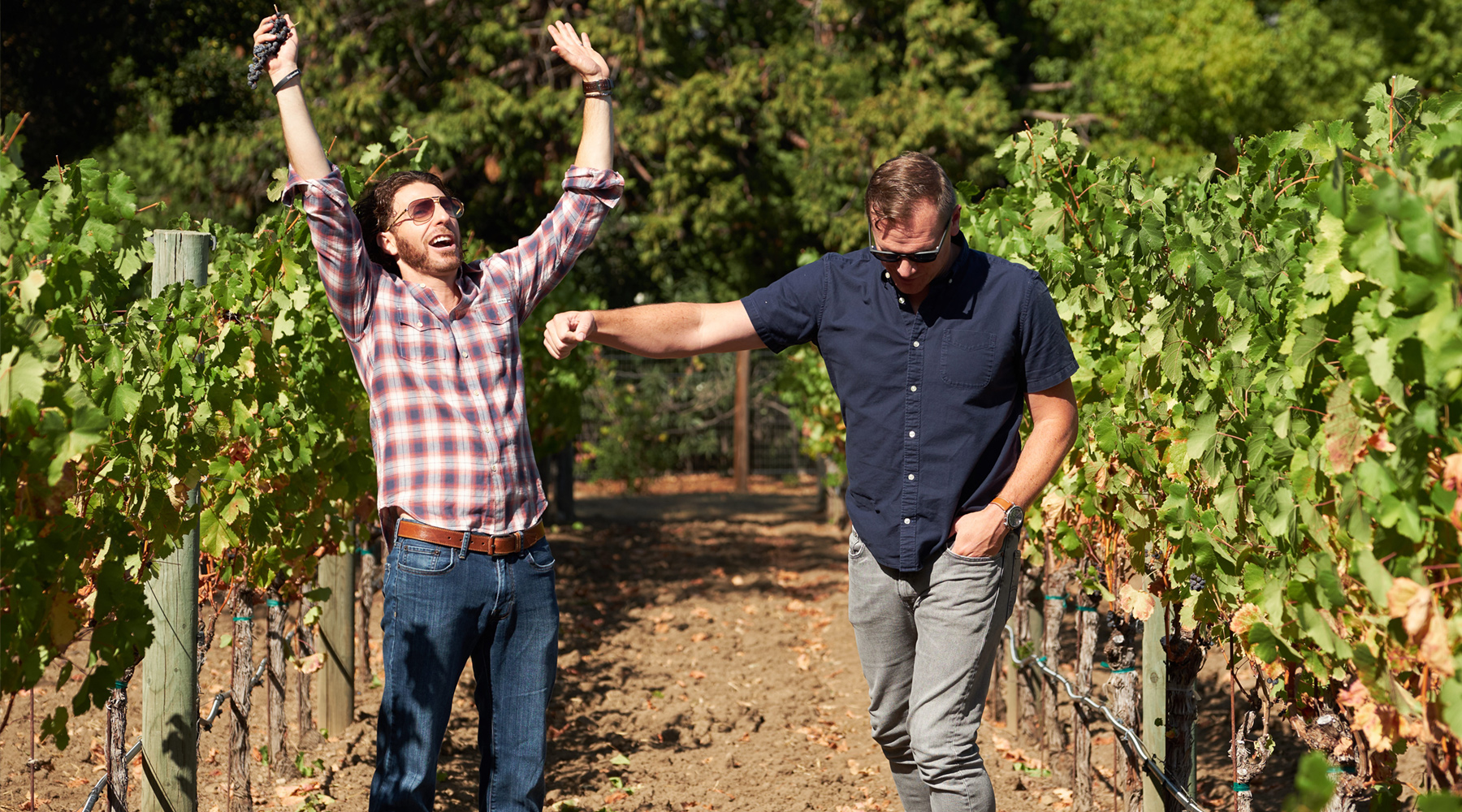 ---
SMITH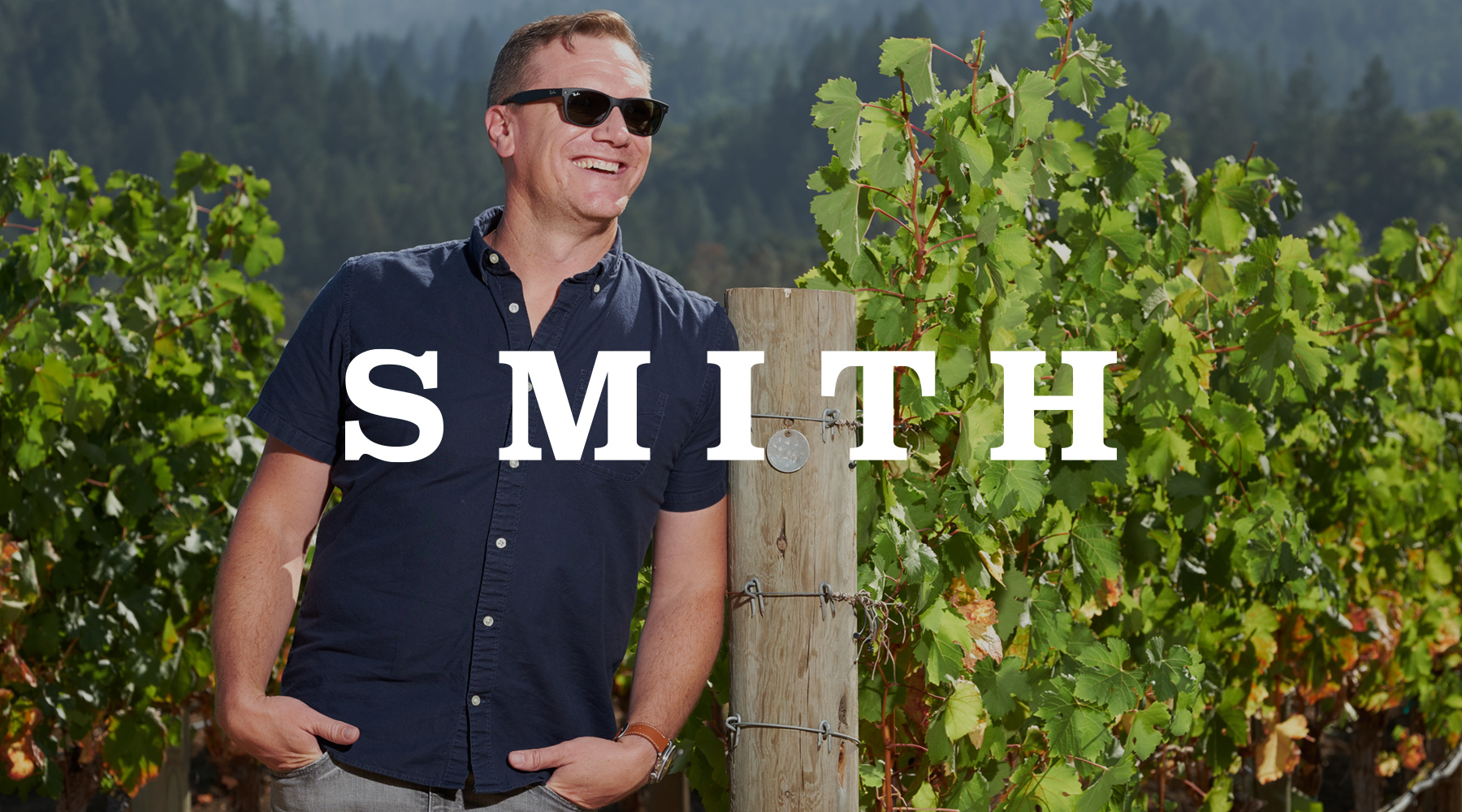 The tune: The first thought for me is "The Magic Number" by De La Soul. (This choice might not seem obvious unless you know that three is the magic number, a sentiment shared by both Smith and Devereux, harken back to your Schoolhouse Rock days). I must admit, I do at times struggle to land on just one song. Music is always a soundtrack, and while a song may connect you to a moment, it's the collection of songs that drives the story. So, I've created a collaborative Spotify playlist, and we encourage you to add songs that are a part of your soundtrack while you enjoy a bottle of our California Red Blend.
The food: This is my BBQ wine. On a warm summer afternoon, my go-to choice is flank steak marinating in whatever I've found around the kitchen. I love flank steak because it's a perfect canvas for a variety of flavor influences, giving you the freedom to experiment without having to have pizza on speed dial. Here's how I do it: A few hours before you're ready to eat, lightly salt the flank steak on both sides to break down the fibrous parts of the meat to help absorb the flavor. Cover in a dry rub of spices around the house or throw the steak in a large zip lock bag with your own wet marinade. Once it's time to cook. Let the steak sit out until room temperature.
While you're waiting: Drizzle grape tomatoes in olive oil and Sarah's Mediterranean Sea Salt, cover and give it a good shake to create the best summer snack. Throw the flank steak on the grill, grill grates oiled first to get amazing grill marks, and cook each side for about five minutes for medium rare. If you've gone with a dry rub, sear the steak in a cast iron pan to create a nice crust before heading to the grill. Sit outside, uncork a bottle of the "3" Red Blend, and enjoy.
---
DEVEREUX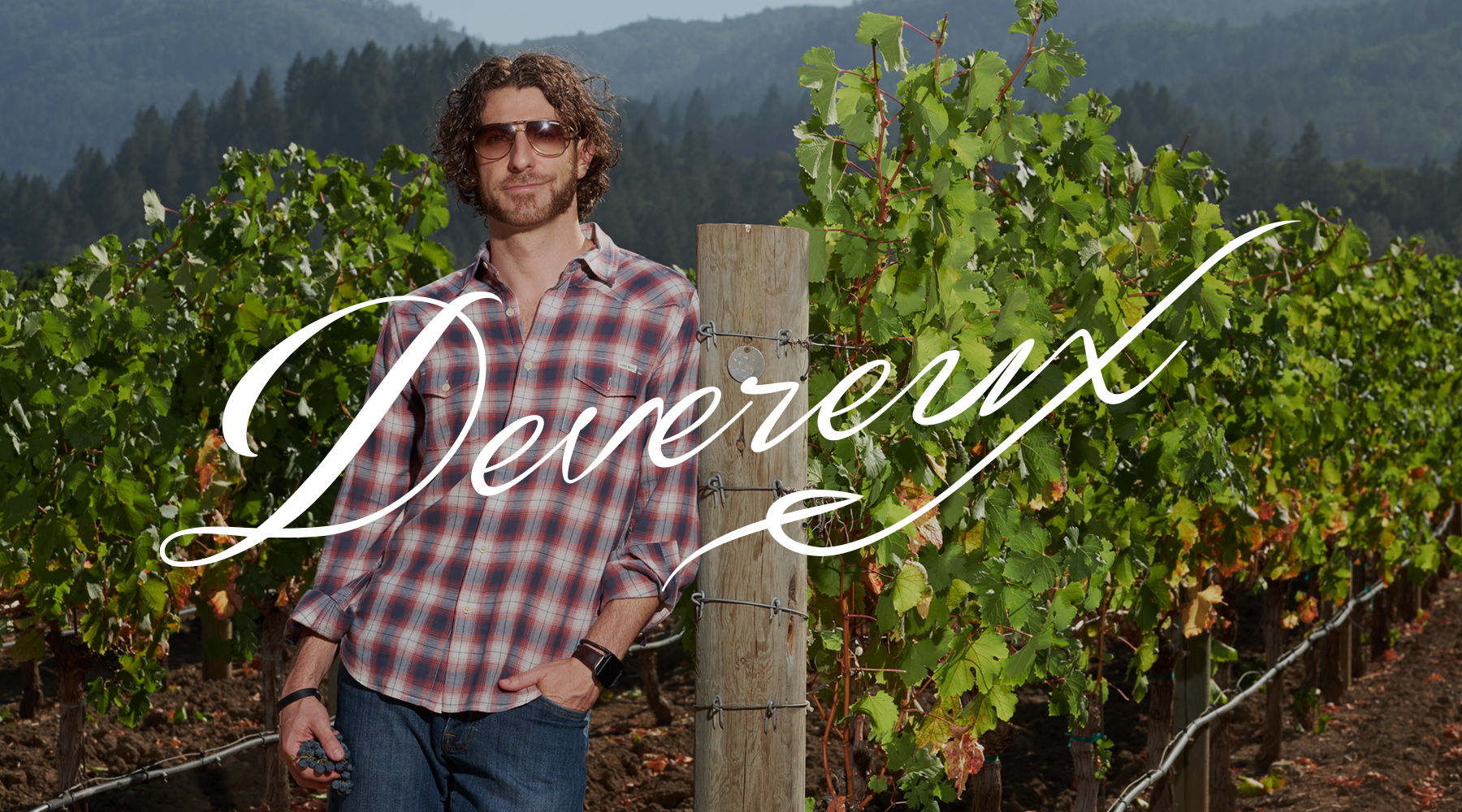 The tune: "3" Red Blend is a complex wine, but man is it easy drinking. And while the complexity makes it interesting, much of this wines' beauty can be found in its approachable simplicity and gentle, sweet vibe. Going to California by Led Zeppelin can be described in exactly the same way. (Notice this song did not make the cut for Steve's playlist. Who's going to tell Ian?) The bold flavors of this nuanced wine transport you to the dusty roads and rolling hills of our prized Northern California Vineyards.

The food: BBQ, especially pork loin. This wine is just damn good with any kind of BBQ, but the bold earthiness, chocolate and spice of the Syrah play nicely with the light gaminess of pork loin. The Zinfandel in the blend gives a hint of dust, spice and jam that pairs perfectly with chutney sauce, rosemary flavors, or barbecue sauce. If you choose to pair the "3" with a traditional barbecue sauce, make sure it isn't too spicy as that can kill the flavors of almost any wine… except Vacationer Rosé, but that will just have to wait for another time, my friends.
And the winner is...
One thing that's clear – many great things come in threes, and the "3" Red Blend is no exception. Enjoy a bottle, or hey, three, while testing the waters with Smith and Devereux's music and food recommendations. After that, let us know who you think got it right. Have a song you'd like to share? Don't forget to add it to Steve's playlist, and if you have a kick-ass food pairing, comment below and we'll get it fired up in the test kitchen. Cheers!